Easy, Fast & Legally Legit Legal Templates for Creative Agencies
Let's lay it out straight. Growing a brand ain't easy. Luckily, your stellar clients have you and your creative agency to perfect all the tricky stuff for them. Whether you're perfecting a strategy, acing advertising, creating content or mastering their marketing… let me guess: your legals have fallen to the wayside. No sweat, friend. These legal templates have been designed by legit lawyers specifically for multidisciplinary creative agencies like yours. Inside you'll find everything you need to protect you, your crew and the work you do (hey, that rhymed!).
SHOW TEMPLATES
Why creative agencies love snuggling into these legal templates like a bean bag
Your creative agency has heeeaps of moving parts. And legals? Well, they seem harder to grasp than the latest Facebook ad changes #nothanks. Now, you don't have to. Simply enter your brand's info into templated contracts and agreements in a matter of minutes.
But don't just take our word for it. Here are some from creative agencies already using these legal templates to feel legally legit (read: confident, protected and in control).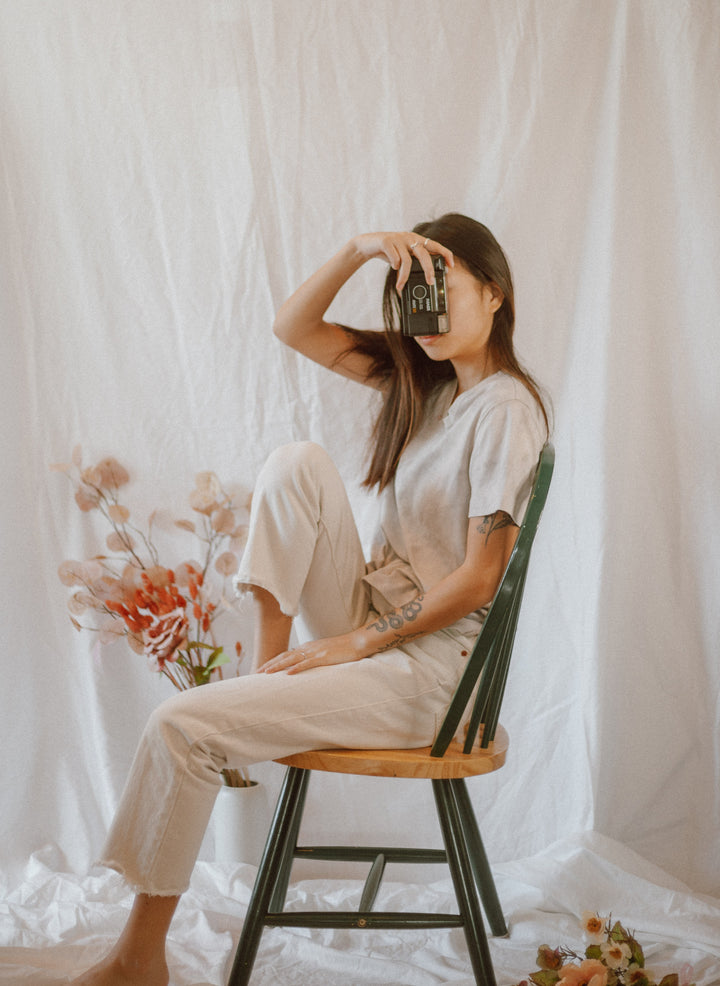 Stellar words from epic creative agencies
My services agreement makes onboarding clients so much easier, more professional and stress-free.
- Ash, White Ink Creative
Graphic Design Agency
These templates are invaluable. We love that they're tailored to our industry.
- Katie, Oh My Digital
Social Media Agency
Feeling oh-so legally legit after working with Riz and the team at Foundd Legal.
- Sarah, Digital Bloom
Branding Studio
Creative Agencies Includes
Wondering which creative agencies these legal templates are suited to? Here's a peek at who's already using them!
Step 1
Select your creative agency specific template from the list below. Add to cart and check out. Easy peasy, lemon squeezy (into a cocktail!)
Step 2
Check your inbox! Your legal template's instant download is there already – so you can get cracking ASAP (or later, you do you).
Step 3
Open your free guide and legal template, then fill in the blanks (or update the design to make it your own!) in 10-20 minutes.
We're not going to lie, you're a master of everything. You design and write copy like nobody's business but also know how best to use social media for maximum leverage. Still think your day-to-day is too hectic? We've got just what you need! 
Our services agreement for creative agencies is the pack you need. You will find all of the service agreement templates for creative agencies and more in this file. We'll walk you through your obligations to your clients, intellectual property protection, termination terms and more.
All of these creative agency contract templates are industry-specific to maximise your potential. Our service agreement templates for creative agencies are completely customisable to help build proposals and documents exactly how your business needs them.
This essential legal template for creative agencies is perfect for businesses looking to get back to what they do best; being creative. Not every piece of content has to be groundbreakingly creative or unique. 
This guide will walk you through website terms and conditions, privacy policies, service agreements and more. We want to make sure your business has clear payment terms so you and your clients are on the same page.
Our guide will help you with intellectual property protection, refunds and cancellation provisions and so much more. Take a look today and see how our legal templates for creative agencies can help grow your business. 
Your website terms and conditions will protect you, but they're not enough on their own. A good policy should touch upon your relationship with visitors to the site as well any issues around copyright or protecting IP (Intellectual Property). It also effectively deals with how those people can use what's available through your particular web address - so make certain it lines up both ways! 
Creative agencies need to make sure they protect themselves from liability and risk when offering more than one service. This is especially important if you offer creative work on your website or social media channels because someone could be out there looking just for an opportunity like this. Our creative agency contract templates will cover everything, giving visitors peace-of-mind that their actions are safe while protecting business practices such as privacy policy changes with clear notice every time something new happens within the company.
It's worth noting that while it's not strictly compulsory for small businesses earning under a certain threshold under the Australian privacy laws to have a privacy policy, it can be a valuable asset. For example, major companies like Google and Facebook (aka Meta) expect businesses to have one.

Having a privacy policy isn't just about legal compliance; it also plays a vital role in building trust and maintaining a professional image. When you collect personal information from customers and transparently inform them about how you handle their data, it fosters trust. It shows that you take their privacy seriously and are committed to protecting their sensitive information.

Your privacy policy serves as a legally binding contract that outlines the terms and conditions for how personal information is handled. Ensuring it aligns with both Australian law and the European Union (EU) GDPR. This Privacy Policy for Service Providers has a comprehensive and unambiguous explanation of everything, leaving no room for interpretation or uncertainty.
Your website is a place where you store personal information, like names and email addresses. It's important to make sure that the law applies equally for all visitors and is clearly communicated to them. This means telling people about how their data will be used or accessed on your site, even if they're not happy with these terms, and ensuring this information is easily accessible online. Our legal templates for creative agencies outline (legally) what rights each party has when dealing directly through websites, such as copyright ownership and more. 
There are many benefits to hiring an independent contractor over a full-time employee. If you're looking for more control and less risk, this Independent Contractor Agreement will help put your mind at ease by offering flexibility in scheduling as well as what tasks need to be completed each day/weekend based on the company's needs. This creative agency contract is super easy to use and will ensure you, your clients and your business are covered when working with contractors.
The best way to protect your images for commercial purposes is with a Model Release Form. With just a few clicks, you can download this Model Release Form and be on your way to running an effective professional photography business. The form is easy enough for anyone - even if they're not very tech-savvy!
Use this Licence Agreement contract template when you are ready to monetise your intellectual property. This agreement will outline the terms of a license that can be granted regarding any IP rights an entrepreneur may have developed over time and/or which they possess exclusively themselves as opposed to others who also know about them (and would want access). Don't wait until after growing larger before protecting yourself; put things into writing now so both parties understand their roles well ahead of schedule.
Creative professionals who want to sell their graphics, illustrations or photos online will find the Digital Image Licence a handy addition for preventing buyers from profiting illegally. Creative people should always think about how someone might use what they create. This contract ensures that your customers can't take advantage by licensing it exclusively themselves without permission first.
Creative Agency Legal, Contract & Service Agreement Templates
If you are interested in learning more about legal contracts,

 
contact our team today
 

and

 
book a consultation
. We will be more than happy to help you get your creative agency running or recharge your existing one.